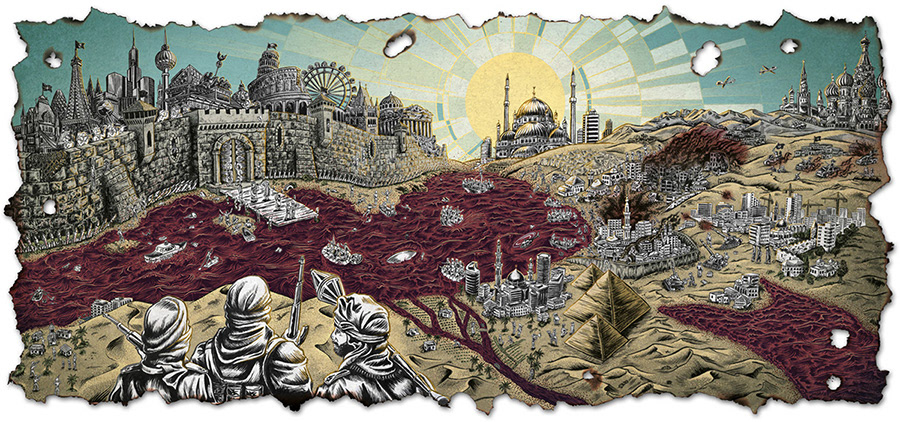 Personal work. "No one leaves home unless home is the mouth of a shark." ― Warsan Shire 
Do not stay silent or turn a blind eye to this. The bombs that fell in Syria, Lybia or Yemen are produced 
in our western nations. Our responsibility is to help and integrate them to make their suffer endurable.
Getting afraid of refugees or pinpoint them as economic freeloaders is how we make things worse.